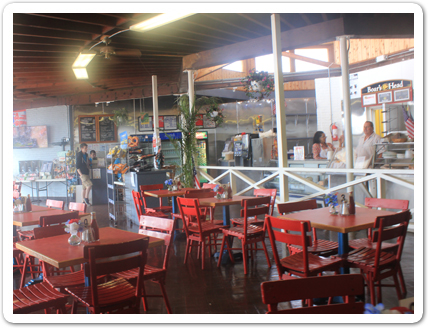 Cafeteria
Located directly behind the pool, our cafeteria offers an eclectic menu of American style foods. Hot dogs, hamburgers, chicken nuggets and french fries along with a variety of juices, sports drinks, sodas and water. Cold cut and Grilled Chicken sandwiches plus healthy options such as salads are prepared daily. Open seven days a week.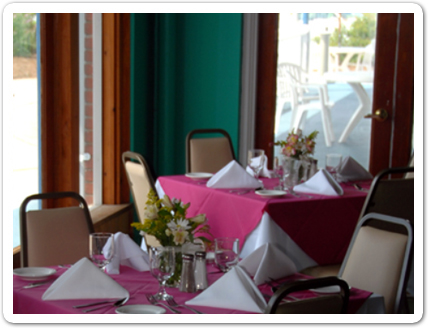 Restaurant
Located west of the cafeteria, our restaurant offers an a la carte menu prepared by our award winning chef, with specials each week. Proper dress attire is required and reservations are a must. Open for dinners Thursdays to Sundays. Our restaurant and ballroom are available for private functions. Please see our Catering page.
Bar
Located next to the restaurant, our Bar offers beer, wine and mixed drinks in a classically decorated relaxed setting. Open Thursdays to Mondays.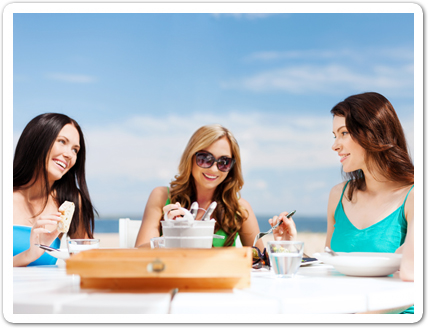 Osprey Deck
Located at the west end of the club overlooking the bay, the outdoor Osprey Deck offers drinks and a menu of grilled items and salads for a casual dining experience. Open late afternoons to early evenings Thursdays to Mondays.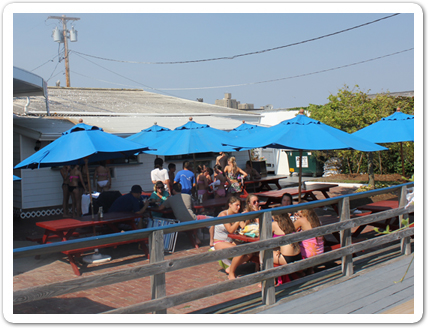 Sugar Shack
Located east of the cafeteria, the Sugar Shack offers a wide variety of frozen treats and candies for the whole family to enjoy. Umbrella covered picnic tables are provided for outdoor seating. Open seven days a week.